For those who have been following the posts on reaction networks, this workshop should be interesting! I hope to see you there.
• Workshop on Mathematical Trends in Reaction Network Theory, 1-3 July 2015, Department of Mathematical Sciences, University of Copenhagen. Organized by Elisenda Feliu and Carsten Wiuf.
Description
This workshop focuses on current and new trends in mathematical reaction network theory, which we consider broadly to be the theory describing the behaviour of systems of (bio)chemical reactions. In recent years, new interesting approaches using theory from dynamical systems, stochastics, algebra and beyond, have appeared. We aim to provide a forum for discussion of these new approaches and to bring together researchers from different communities.
Structure
The workshop starts in the morning of Wednesday, July 1st, and finishes at lunchtime on Friday, July 3rd. In the morning there will be invited talks, followed by contributed talks in the afternoon. There will be a reception and poster session Wednesday in the afternoon, and a conference dinner Thursday. For those participants staying Friday afternoon, a sightseeing event will be arranged.
Organization
The workshop is organized by the research group on Mathematics of Reaction Networks at the Department of Mathematical Sciences, University of Copenhagen. The event is sponsored by the Danish Research Council, the Department of Mathematical Sciences and the Dynamical Systems Interdisciplinary Network, which is part of the UCPH Excellence Programme for Interdisciplinary Research.
Confirmed invited speakers
• Nikki Meskhat (North Carolina State University, US)
• Alan D. Rendall (Johannes Gutenberg Universität Mainz, Germany)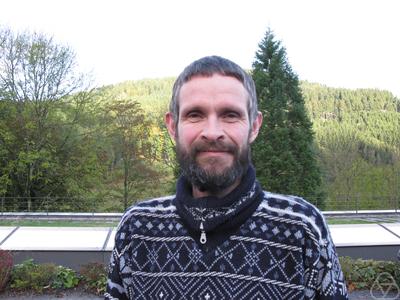 • János Tóth (Budapest University of Technology and Economics, Hungary)
• Sebastian Walcher (RWTH Aachen, Germany)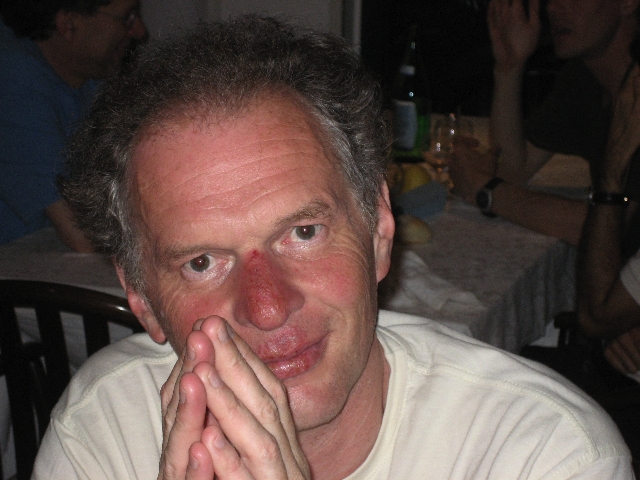 • Gheorghe Craciun (University of Wisconsin, Madison, US)
• David Doty (California Institute of Technology, US)
>
• Manoj Gopalkrishnan (Tata Institute of Fundamental Research, India)
• Michal Komorowski (Institute of Fundamental Technological Research, Polish Academy of Sciences, Poland)
• John Baez (University of California, Riverside, US)
Important dates
Abstract submission for posters and contributed talks: March 15, 2015.
Notification of acceptance: March 26, 2015.
Registration deadline: May 15, 2015.
Conference: July 1-3, 2015.
The organizers
The organizers are Elisenda Feliu and Carsten Wiuf at the Department of Mathematical Sciences of the University of Copenhagen.
They've written some interesting papers on reaction networks, including some that discuss chemical reactions with more than one stationary state. This is a highly nonlinear regime that's very important in biology:
• Elisenda Feliu and Carsten Wiuf, A computational method to preclude multistationarity in networks of interacting species, Bioinformatics 29 (2013), 2327-2334.
Motivation. Modeling and analysis of complex systems are important aspects of understanding systemic behavior. In the lack of detailed knowledge about a system, we often choose modeling equations out of convenience and search the (high-dimensional) parameter space randomly to learn about model properties. Qualitative modeling sidesteps the issue of choosing specific modeling equations and frees the inference from specific properties of the equations. We consider classes of ordinary differential equation (ODE) models arising from interactions of species/entities, such as (bio)chemical reaction networks or ecosystems. A class is defined by imposing mild assumptions on the interaction rates. In this framework, we investigate whether there can be multiple positive steady states in some ODE models in a given class.

Results. We have developed and implemented a method to decide whether any ODE model in a given class cannot have multiple steady states. The method runs efficiently on models of moderate size. We tested the method on a large set of models for gene silencing by sRNA interference and on two publicly available databases of biological models, KEGG and Biomodels. We recommend that this method is used as (i) a pre-screening step for selecting an appropriate model and (ii) for investigating the robustness of non-existence of multiple steady state for a given ODE model with respect to variation in interaction rates.

Availability and Implementation. Scripts and examples in Maple are available in the Supplementary Information.
• Elisenda Feliu, Injectivity, multiple zeros, and multistationarity in reaction networks, Proceedings of the Royal Society A.
Abstract. Polynomial dynamical systems are widely used to model and study real phenomena. In biochemistry, they are the preferred choice for modelling the concentration of chemical species in reaction networks with mass-action kinetics. These systems are typically parameterised by many (unknown) parameters. A goal is to understand how properties of the dynamical systems depend on the parameters. Qualitative properties relating to the behaviour of a dynamical system are locally inferred from the system at steady state. Here we focus on steady states that are the positive solutions to a parameterised system of generalised polynomial equations. In recent years, methods from computational algebra have been developed to understand these solutions, but our knowledge is limited: for example, we cannot efficiently decide how many positive solutions the system has as a function of the parameters. Even deciding whether there is one or more solutions is non-trivial. We present a new method, based on so-called injectivity, to preclude or assert that multiple positive solutions exist. The results apply to generalised polynomials and variables can be restricted to the linear, parameter-independent first integrals of the dynamical system. The method has been tested in a wide range of systems.
You can see more of their papers on their webpages.