As the chlorophyll wanes, now is the heyday of the xanthophylls,
carotenoids and anthocyanins. These contain carbon rings and chains whose electrons become delocalized… their wavefunctions resonating at different frequencies, emitting photons of yellow, orange and red!
Yes, it's fall. I'm enjoying it.
I wrote about two xanthophylls in my May 27, 2014 diary entry: I explained how they get their color from the resonance of delocalized electrons that spread all over a carbon chain with alternating single and double bonds: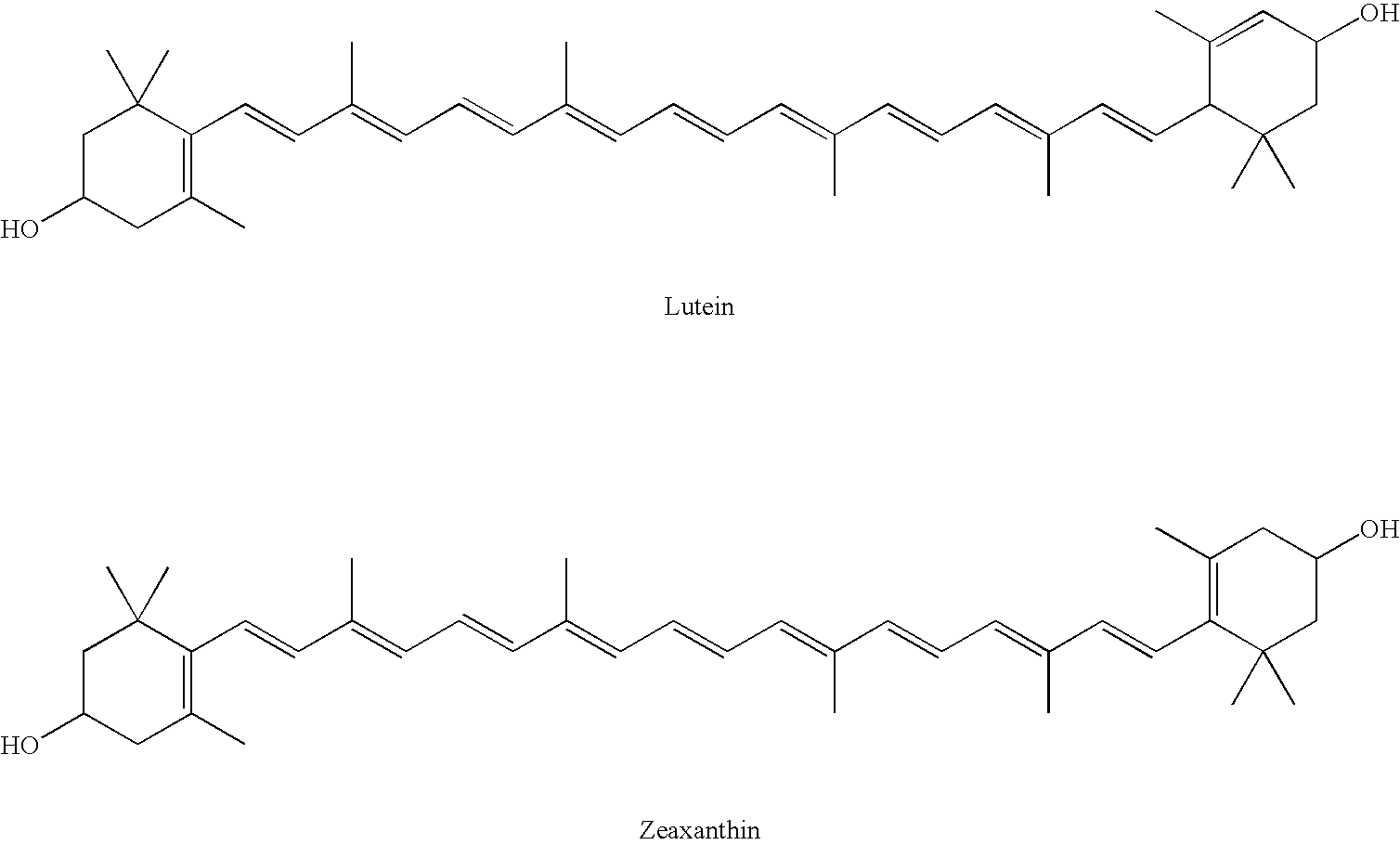 I discussed chlorophyll, which also has such a chain, in my May 29th entry. I wrote about some carotenoids in my July 2, 2006 entry: these too have long chains of carbons with alternating single and double bonds.
I haven't discussed anthocyanins yet! These have rings rather than chains of carbon, but the basic mechanism is similar: it's the delocalization of electrons that makes them able to resonate at frequencies in the visual range. They are often blue or purple, but they contribute to the color of many red leaves:
Click on these two graphics for more details! I got them from a website called Science Notes, and it says:
Some leaves make flavonoids. Anthocyanins are flavonoids which vary in color depending on pH. Anthocyanins are not usually present in leaves during the growing season. Instead, plants produce them as temperatures drop. They acts as a natural sunscreen and protect against cold damage. Anthocyanins also deter some insects that like to overwinter on plants and discourage new seedlings from sprouting too close to the parent plant. Plants need energy from light to make anthocyanins. So, vivid red and purple fall colors only appear if there are several sunny autumn days in a row.
This raises a lot of questions, like: how do anthocyanins protect
leaves from cold, and why do some leaves make them only shortly before they die? Or are they there all along, hidden behind the chlorophyll Maybe this paper would help:
• D. Lee and K. Gould, Anthocyanins in leaves and other vegetative organs: an introduction, Advances in Botanical Research 37 (2002), 1–16.
Thinking about anthocyanins has led me to ponder the mystery of aromaticity. Roughly, a compound is aromatic if it contains one or more rings with pi electrons delocalized over the whole ring. But people fight over the exact definition.
I may write more about this if I ever solve some puzzles that are bothering me, like the mathematical origin of Hückel's rule, which says a planar ring of carbon atoms is aromatic if it has
pi electrons. I want to know where the formula
comes from, and I'm getting close.
An early paper by Linus Pauling discusses the resonance of electrons in anthocyanins and other compounds with rings of carbon. This one is freely available, and it's pretty easy to read:
• Linus Pauling, Recent work on the configuration and electronic structure of molecules; with some applications to natural products, in Fortschritte der Chemie Organischer Naturstoffe, 1939, Springer, Vienna, pp. 203–235.